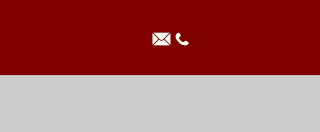 Copyright © - EMWIN Systems (Pty) Ltd. - All Rights Reserved
"IF YOU ARE SERIOUS ABOUT
COST MANAGEMENT"


EJM Construction Software





Alida Marais is the Training and Support Manager & Director.

Alida graduated from the University of the North- West with a B.Com (CA) and a B.Com Hon. in Cost & Management Accounting.
Alida is a go- getter problem solver for whom no mountain is too high.
She will make a molehill out of your mountain with the application of EJM's technologies.

Wikus Hattingh is the Senior Programmer & Director of EMWIN Systems.

Wikus has been a Software Developer since 1999 in the Visual Basic Environment.
Prior to joining EMWIN Systems in 2005, he worked at Starlight Healthcare Systems, developing a Healthcare Management System.

072 597 3454 &nbsp 041 811 9733 (office)
wayne@tinley.co.za

www.northboundfinancial.co.za
Wayne is a CA Associate of EMWIN.

Wayne graduated with a B.Com and then completed a Post Graduate Diploma in Accounting, Management Accounting, Auditing and Tax & Estate Planning.
After completion of articles at Fisher Hoffman & Sithole, he qualified as a Chartered Accountant in 2002.
Wayne has 7 years experience in London working at various firms in a senior management position where he implemented cost control systems.
On returning from London, Wayne joined a civil engineering firm in Port Elizabeth. Wayne spent 3 years at the firm learning the industry in a very difficult period of the economic cycle. Cost control was imperative and implemented successfully.
Wayne established Northbound Financial in 2012 which is a consultancy focused on providing high level financial support.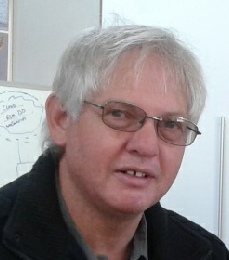 Ludwig Everson

073 134 6971
053 207 0029 (office)
ludwig@ejm.co.za
Ludwig Everson Pr Eng is the manager of EMWIN in the Northern

Ludwig is a professional engineer with an M.Sc in Electrical engineering. He is based in Orania where he built the Earthship, a self sustained house with a zero carbon and water footprint. He has a special interest in solar systems and has designed and constructed a number of them. Ludwig is also utilising his skills as programmer on various aspects of EJM software.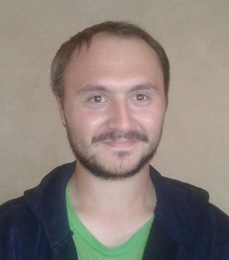 Francois Snyman

053 207 0029 (office)
francois@ejm.co.za
Francois with 10 years of experience in building and repairing of computers, networks and operating systems an Internet service provider. His greatest experience, however, lies in the programming of control systems in the refrigeration industry (expand).
Francois is a valuable member of the team and will advise especially in the "Internet of things" and the direction in which the Internet moves into its own.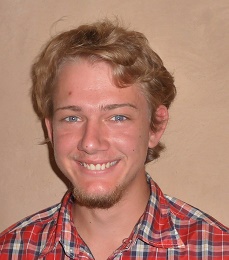 Carel Boshoff

053 207 0029 (office)
carel@ejm.co.za
Carel Boshoff is a junior programmer, having being trained in Delphi.
After assisting the EJM SQL Team in completing the SQL Payroll program, he will develop tablet interfaces

Reshenda is the manager of the EMWIN Office in The Western Cape.
Reshenda Piedt started her career in IT in 1968 with Integrand Computer bureau.
In May 1990 she joined HKC Systems where she did training and software support. Reshenda earned the respect amongst her Construction and Civil clients for her training and support skills.
She joined EMWIN Systems in 2004 as the Managing Partner of EMWIN Kaap. She is responsible to keep EMWIN's clients in the Western Cape happy.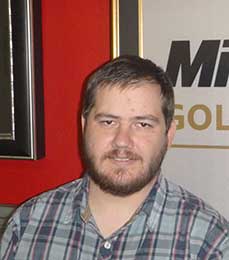 Johan is an IT Specialist who brings a wealth of expertise to the development of EJM's web-based system. He obtained his diploma in programming from CTU in Potchefstroom and has subsequently also been accredited with a Microsoft MCSD and MCP. With his in-depth knowledge of C#, Java and App development, he adds immense value to the overall offering we are able to provide our clients. Johan works under the guidance of Wikus Hattingh in our Kempton Park office.

Ernst is the System Architect of the EJM Net- based system.

Ernst started in 1997 in the IT industry as a programmer at a major bank. Since then he has been designing, writing and implementing software mainly in the financial sector.
Systems varied from 5 users to major enterprise applications.
Ernst has contributed to two books:
.NET Enterprise Solutions: Best Practices for the Connoisseur and
.NET Enterprise Solutions: Interoperability for the Connoisseur.
He is a speaker at various IT community events including: SA Developer .NET and SA Architect.

Rochelle Strümpfer
011 396 1809/3561 (office)rochelle@ejm.co.za
Rochelle comes from an academic and teaching background.
She has a B.Mus, M.Mus and a Higher Education Diploma.
With her rigorous academic and teaching background, and meticulous attention to detail, she is responsible for writing the manuals.
The result of her labour is manuals that are clear and concise with hyperlink cross references.
This is further augmented with hyperlinked flow charts to guide a novice through the most common and advanced tasks of the programs.
The manuals compliment the programs very well.
It is in the process of being incorporated into course material in project management for institutes of higher learning with whom EMWIN entered into strategic partnerships.
Ernst Marais is the Founder of EMWIN.

Ernst graduated in Civil Engineering at the University of Pretoria. He is a registered professional engineer. He later obtained a MBL from the University of South Africa.
After a short stint at the Department of Roads, he joined consulting engineers, Fick & Hollenbach.
This was followed by 7 years as contractor, site agent at Kruger Konstruksie and engineer at Savage and Lovemore.
He started Ernst Marais & Associates in 1982 which later became EMWIN Systems (PTY) Ltd.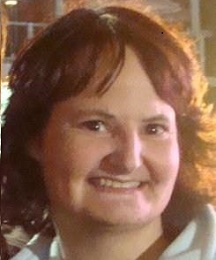 Lana Marais is the Managing Director of EMWIN.

Lana graduated with a B.Compt from the University of South Africa
She obtained a MBA at the University of the North West (Potchefstroom campus).
Her script is of particular relevance to our clients as its focus is on implementing computerized management systems at construction companies.