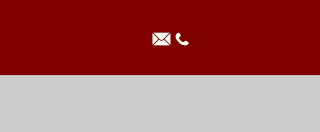 Copyright © - EMWIN Systems (Pty) Ltd. - All Rights Reserved
"IF YOU ARE SERIOUS ABOUT
COST MANAGEMENT"


EJM Construction Software



EJM Costing & Accounting has all the features of a comprehensive costing and accounting system.
It caters for the unique requirements of the construction industry such as subcontractors, orders, certificates and retention.
It is IAS and IFRS compliant and can form the administrative bedrock if you want to obtain ISO and/ or SANS certification.
The system comes in two versions:
EJMCount is a Microsoft Access based system and is suitable for a single user or a smaller LAN environment.
As MS Access is part of the Microsoft Office suite of programs, EJMCount has the same look and feel and intuitive screens as MS Office products.
EJM SQL Accounting has been written from the ground up using SQL as its database and the user interface designed in Visual Studio. The very rich user interface allows data manipulation to a degree that is not possible in browser based systems.


You can migrate from EJMCount (Access version) to the SQL version as your business grows and/ or you need the web-based and other features. There is no limit to the number of users in the SQL environment.

Debtors (Clients)
Debtor management is a fundamental part of an accounting system, more so with the special requirements of contract accounting.
On contracts where you have multiple drawings, the invoice system is seamlessly linked to EJMProject drawings. This generates the invoice with previous cumulative, cumulative and current values, taking into account retention, MOS and VAT.

In order not to be liable for VAT on payments not yet received, there is provision for a pro-forma invoice with similar layout as just described. Once payment is received, the VAT invoice is created from the pro-forma invoice. This allows you to recognise revenue for costing purposes.
If you are in a jobbing environment, the system can create quotes or import quotes created in EJMProject. A quote can become a pro-forma invoice and from there an invoice.
There is a point-of-sale capability whereby items are issued from stock.

Everything else what you would expect from a debtor system such as age analysis and statements, posting of receipts against specific invoices, credit notes, comprehensive reporting.
Creditors (suppliers)
The system handle all the administrative and control functions associated with creditors (suppliers) such as age analysis, selective paying (e.g. pay those with trade discounts first), cash requirements, bank and EFT transfers.
However, in contract accounting there is a big emphasis on subcontractors and orders.

Orders can be created from the allowable link with EJMProject. Orders can also be created on the fly as for stationary.

Delivery notes can be entered against the orders. This will result in early costing as the project expense is recognised at delivery and not invoice stage.

Similarly, subcontractor certificates can be created from the allowables generated in EJMProject.

Once created, progress is entered during every payment cycle to create a Subcontractor Certificate, taking into account previous payments, retention contra charges and in the case of labour only subcontractors, statutory deductions.
Accounting reports
Financial statements reflect the balances for the year-to-date and the current period. Also comparing the year-to-date with the year-to-date at the same period in the previous year.

The Financial Statements can also be compared against a budget.

The Trail Balances can be drawn with differing degrees of detail. You can have a complete Trail balance with all balances or a compact one with major and sub categories.

EJM is an accounting yearend rollover, resulting in making multiple year reporting. EJMCount caters for two years (current and previous) whereas in EJM SQL Accounting, there is n limit to the number of years.

A Movement per period and the Cumulative Balances reports is useful to spot trends and helps in cash-flow planning is available for quick references of accounts, but is also a useful tool for problem identification.

There is a comprehensive General Ledger, transaction (journal). In the SQL version, you can drill down transaction level.

In EJMCount you can generate your own reports with the Report Writer, export to Excel, import into CaseWare.

Cost reports
In the age of information overflow, it is important to report on what an individual needs to know to do his job without unnecessary clutter. However, should a problem become apparent on a high level report, one should easily be able to drill down or look at a more comprehensive report.

On top management level, the Project Profit & Loss report should be sufficient as it shows on one line per project the revenue, expense, profit/ loss and the breakdown of the expense over the nine main resource categories

If you are using EJMProject, you can identify problem areas with the Variance Reports. Once again, there is degrees of detail down to resource level.

The Period Reports look at a specific period in detail (transaction) and in summary at the Year to Date ad Life to Date

If you still look for answers you can report on transaction level based on sorting criteria such as time interval, project- cost centre- resource- supplier manager- level.

Various stock and order reports in summary and resource transaction level.

All reports can be exported to Excel.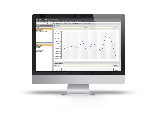 EJM Costing and Accounting


Costing & Accounting Overview